The Adventures of Elena Temple: Definitive Edition
It's official! Update 1.1 for The Adventures of Elena Temple is now available! It feels better, shakes better and challenges better! And it'll sure be worth it to have a vibrations supporting controller nearby!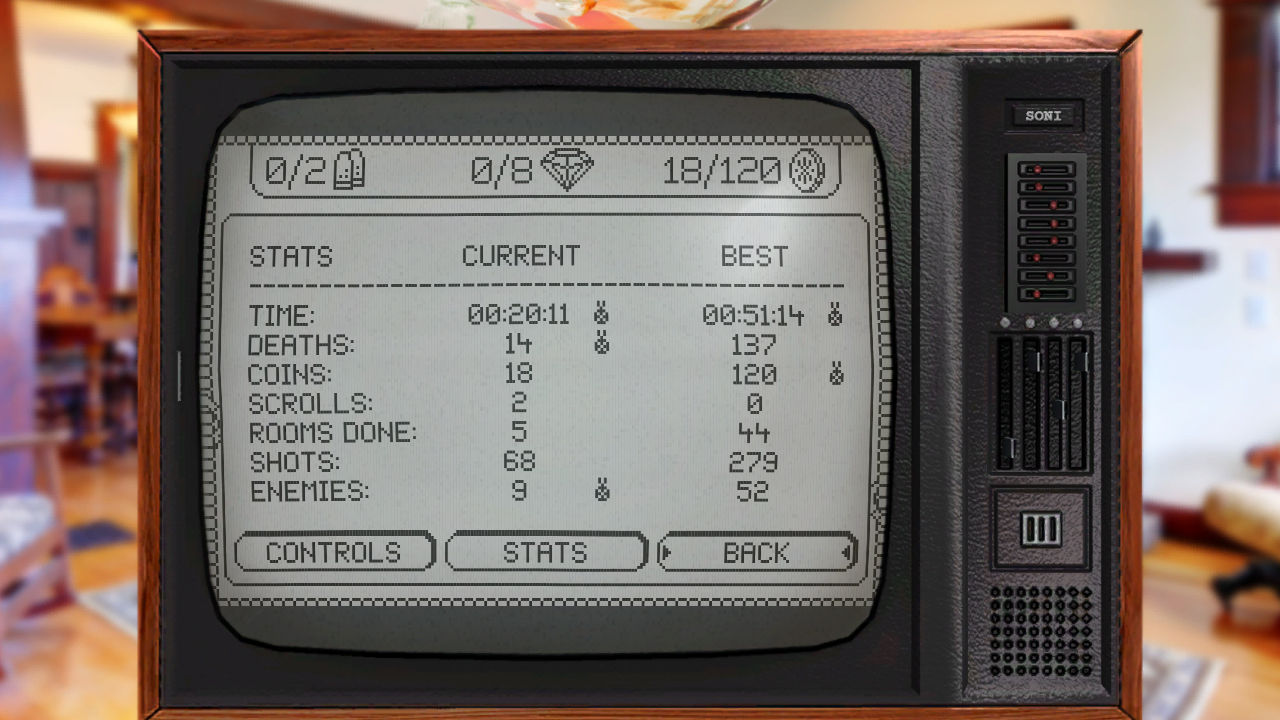 But enough from me, here's more from myself on what the new update includes:
Stats screen with various info about your playthrough, like the time played, number deaths, enemies killed etc. and also the best values for these fields over all your playthroughs
Medals for each field in the Stats screen, get them like a pro by finishing the game in less than 40 minutes, dying less than 20 times, shooting less than 100 bullets and more
Screen shakes for all, including on death, enemy kills, walls move or destroy and many more
Vibrations for controllers supporting this feature
Lots of improvements to the final rooms of the game
5 challenging new achievements to unlock for the Steam version
New music tracks for the secret rooms, final rooms and post game credits
A bunch of bug fixes, tweaks and even optimizations, not that those were really necessary
Save icon to indicate when the game is, uhm, saved..
So have some new fun with The Adventures of Elena Temple and prove your mastery of the game to the world!
Files
Update v1.1.0 Windows
75 MB
May 23, 2018
Get The Adventures of Elena Temple: Definitive Edition