The Adventures of Elena Temple: Definitive Edition
A downloadable game for Windows and macOS
The Adventures of Elena Temple:
Definitive Edition
Experience The Adventures of Elena Temple in a Definitive Edition, including more content, more features, more fun and more... black and white pixel art!

Available as a free update, the Definitive Edition includes:
2 new dungeons, totaling 47 new rooms - some very well hidden - with unique gameplay elements
40 in-game achievements - doesn't get any more old-school than that!
Unlockable game modifiers - Limited Lives, Campfires, Double Jumps, Infinite Ammo - combine them for unique gameplay experiences
On the fly switching between the virtual old machines
Various tweaks to the rooms in the original dungeon, now dubbed Chalice of the Gods - you got shivers, didn't you?
Overall improvements: new background in the selection screen, new pixel art splash image, dungeon selection screen, game modifiers screen etc.
Easter Eggs
Warning!
The Definitive Edition will only be available for Windows users. All support for the Mac version of the game ended with version 1.2.0.
New to Elena Temple? Read on!
Ever miss being a child, playing games at your grandma's or in your old bedroom? Then look no further! The Adventures of Elena Temple is the classic you never knew existed. And the best part is that you can play it on virtual old machines that kind of sort of maybe existed. It's not like you can remember for sure anyway, right?
The Adventures of Elena Temple is a monochromatic puzzle platformer made to look as if it were created in the 80s. Overcome obstacles, figure out how to advance, collect everything in sight, find all the secrets and remember your childhood while doing it. Progress through the game's three dungeons through non-linear exploration, then unlock the new game modifiers and re-experience the game in whole new ways.
Features:
3 dungeons with a total of 100+ rooms to overcome, each its own mini-level
Unique gameplay elements for each dungeon
Open exploration, choose which way to go, but don't worry, a helpful map is just one button press away
Challenging, old-school platforming
Put your puzzle solving skills to the test and figure out how to collect all the coins, gems, hearts and so on
40 achievements in-game achievements to earn
Unlockable game modifiers for completely new ways to experience the game
Secrets and easter eggs to find for the more observant player
Play on a selection of 7 virtual old machines, from the Pomo D'or 4, to Maple and Some Toy and all the way to the NS-Bos PC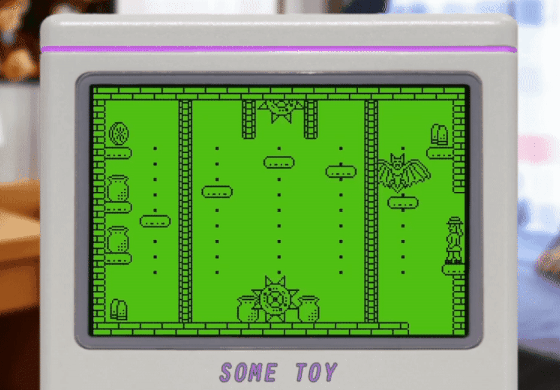 Get it now!
You can play the Demo now, for free. And, if you like it, please consider purchasing the full game. You'll receive all Early Access builds, the release version of the game and all subsequent updates, including a Steam key. Please note that the Demo was made for version 1.0 of the game, so it doesn't include a lot of the cool features and improvements added afterwards.
I'm a solo indie developer, I loved making The Adventures of Elena Temple and I hope you enjoy it! Please leave me some feedback if you play it. Thank you for your support!


Press
Early Access builds
v0.6.0
11 new dungeon rooms, for a total of 49
3 new game mechanics: on/off spikes, spiked wheel and pressure platforms
same room respawns
bullets indicator shown when shooting and collecting bullets
v0.5.0
11 new dungeon rooms, plus 3 secret rooms, for a total of 38
3 new game mechanics: bats, cactuses and crumbling platforms
3 secret scrolls, each with its unique map info
guardian statues with collecting requirements to allow access to the final dungeon areas
v0.4.0
12 new dungeon screens, for a total of 24
3 new game mechanics: scorpions, wall arrows and on/off platforms
progress auto-save and auto-load
game intro with logo and story text
v0.3.5
3 new screens to play, for a total of 11 (only the first 8 are in the demo)
tweaks for some of the previous dungeon screens
dynamic music with 5 songs (2 available in the demo)
updated pause menu, with volume options, info about controls and confirmation dialogs for restart and exit
game icon, intro logo and other app improvements
v0.3.0

8 dungeon screens to play (the same as in the demo, more coming soon!)
all 7 old machines available for you to play on!
System requirements
The Adventures of Elena Temple should run on most Windows computers that aren't on display in a museum, but if you have one that doesn't run it, you have my deepest sympathy.
Just to be safe, you should have at least the below specs. But to be 100% safe, download the demo first and check if it runs ok before making any purchase.
OS: Windows 7+ / OS X 10.9+
Processr: 1.5 Ghz
Memory: 2 GB RAM
Storage: 200 MB disk space
Video card: 512 MB, DirectX 9.0c
Keyboard or gamepad
Heads up!
The Adventures of Elena Temple is just one game you can play on seven simulated machines. Aside from the different look, the game plays the same on all machines and has the exact same content! The purpose of these old machines is to remind you of the old days, so feel free to pick whichever you like best without any fear of missing out on game content.
Please download and play the demo before making a purchase!
I don't want to mislead anyone into spending money on the game. That's why I made this demo version, so you can try it and see for yourself if you like it and if it works properly on your machine. And only then buy the game, if you consider it's worth your money.
Thank you for your support!
| | |
| --- | --- |
| Status | Released |
| Platforms | Windows, macOS |
| Rating | |
| Author | GrimTalin |
| Genre | Platformer |
| Made with | Unity |
| Tags | 1-bit, 2D, 8-Bit, Black and White, classic, mono, old-school, Pixel Art, Puzzle-Platformer, Retro |
| Average session | A few minutes |
| Languages | English |
| Inputs | Keyboard, Gamepad (any) |
| Accessibility | Interactive tutorial |
| Links | Steam, Homepage, Facebook, Twitter, YouTube, Press kit |
Purchase
In order to download this game you must purchase it at or above the minimum price of $4.99 USD. Your purchase comes with a Steam key. You will get access to the following files:
Definitive Edition v1.4.1 Windows
76 MB
Update v1.2.0 Windows
75 MB
The Adventures of Elena Temple - Design Booklet.pdf
2 MB
Update v1.1.0 Windows
75 MB
Final Game v1.0.0 Windows.zip
55 MB
Final Game v1.0.0 Mac.zip
59 MB
Early Access v0.6.0 Windows.zip
54 MB
Early Access v0.6.0 Mac.zip
59 MB
Early Access v0.5.0 Windows.zip
54 MB
Early Access v0.5.0 Mac.zip
58 MB
Early Access v0.4.0 Windows.zip
54 MB
Early Access v0.4.0 Mac.zip
58 MB
Early Access v0.3.5 Windows.zip
54 MB
Early Access v0.3.5 Mac.zip
58 MB
Early Access v0.3.0 Windows.zip
37 MB
Early Access v0.3.0 Mac.zip
41 MB
Early Access v0.2.0 Windows.zip
12 MB
Early Access v0.1.6 Windows.zip
11 MB
Early Access v0.1.0 Windows.zip
10 MB
Download demo