The Adventures of Elena Temple: Definitive Edition
Factsheet
Developer: GrimTalin / Catalin Marcu
Release date: March 15th 2018
Platforms: PC and Mac, on itch.io and Steam
Website: http://grimtalin.com/elenatemple
Steam: http://bit.ly/steamtaoet
Price: 5.99$
Description
Ever miss being a child, playing games at your grandma's or in your old bedroom? Well, I got you covered!
The Adventures of Elena Temple is the classic you never knew existed. And the best part is that you can play it on virtual old machines that kind of sort of maybe existed. It's not like you can remember for sure anyway, right?
The game is a monochromatic puzzle platformer made to look as if it were created in the 80s. Overcome obstacles, figure out how to collect all the coins, find all the gems and remember your childhood while doing it! You progress through the game's world through non-linear exploration and, if you're paying attention, there are some secrets for you to find.
Features
A dungeon of 50+ screens to overcome, each its own mini-level
Open exploration, you choose which way to go, but don't worry, a helpful map is just one button away
Challenging, old-school platforming
Collect as many coins as you want, but we both know you'll get them all, you're a completionist, don't even try to deny it!
Coins will make you rich, but there's no escaping the dungeon without all the gems
Secrets for the more observant player
Best of all, you can play the game on any of the included 7 virtual old machines, from the Pomo D'or 4, to Maple and Some Toy and all the way to the NS-Bos PC
Release trailer
Screenshots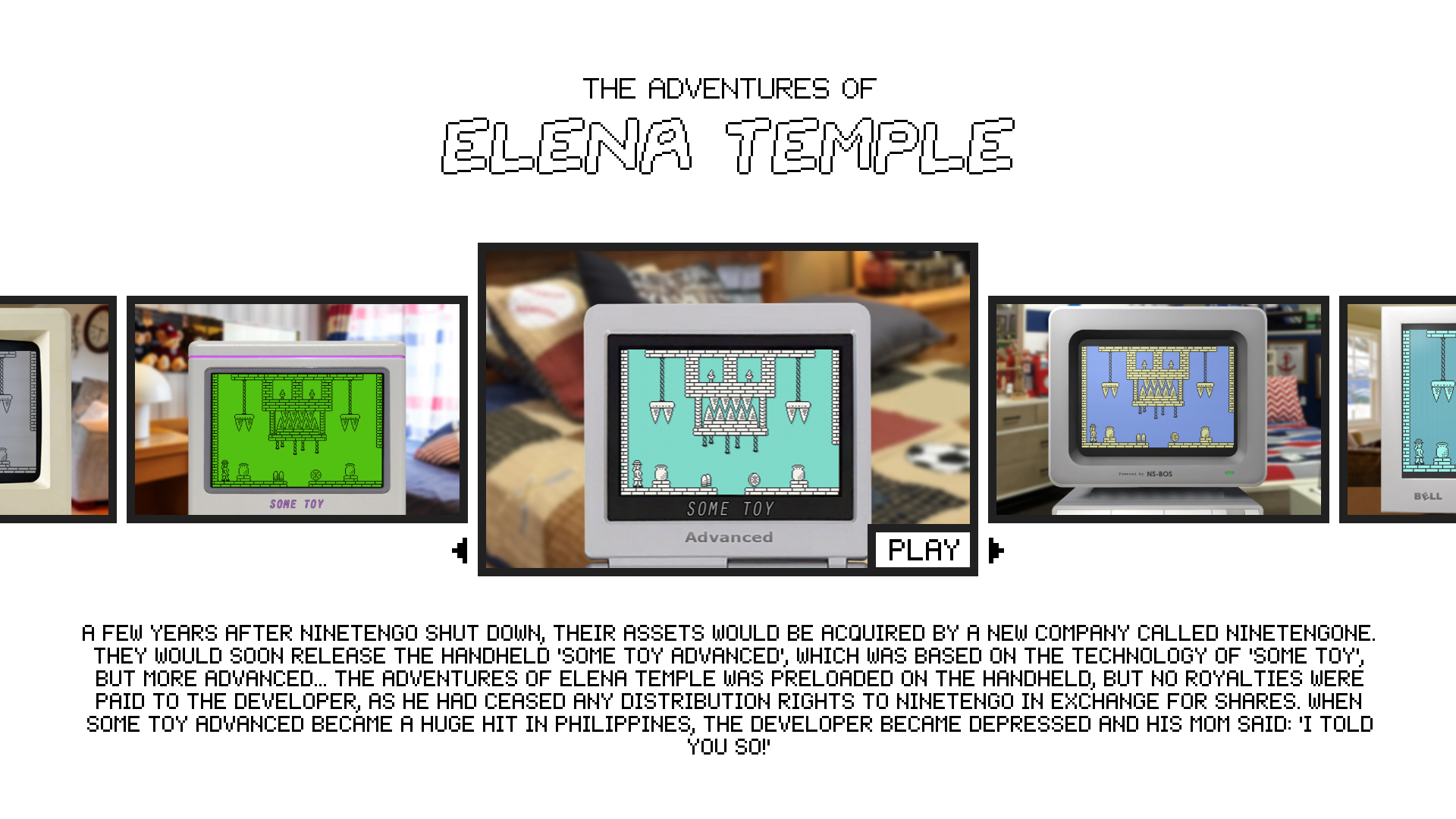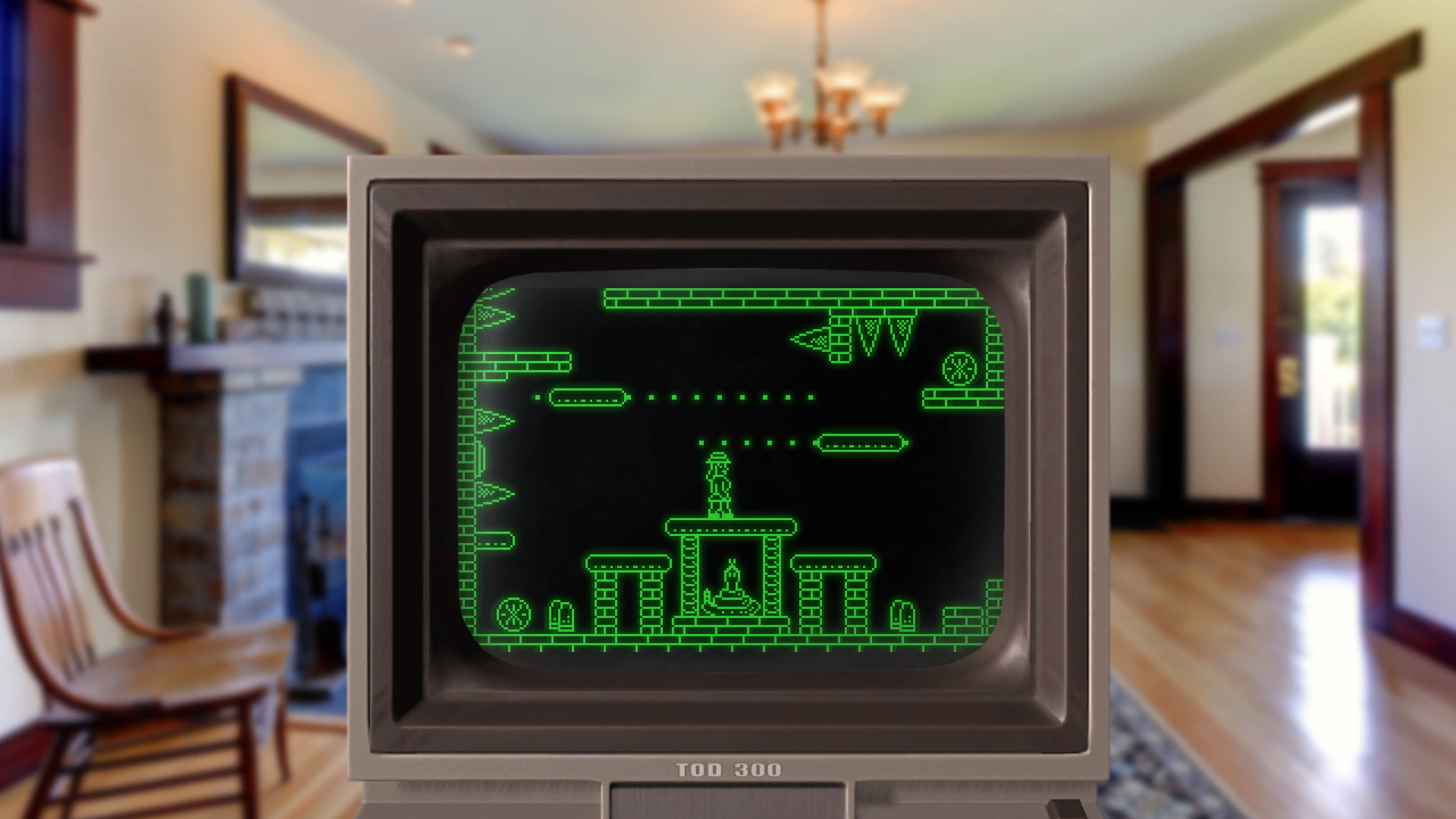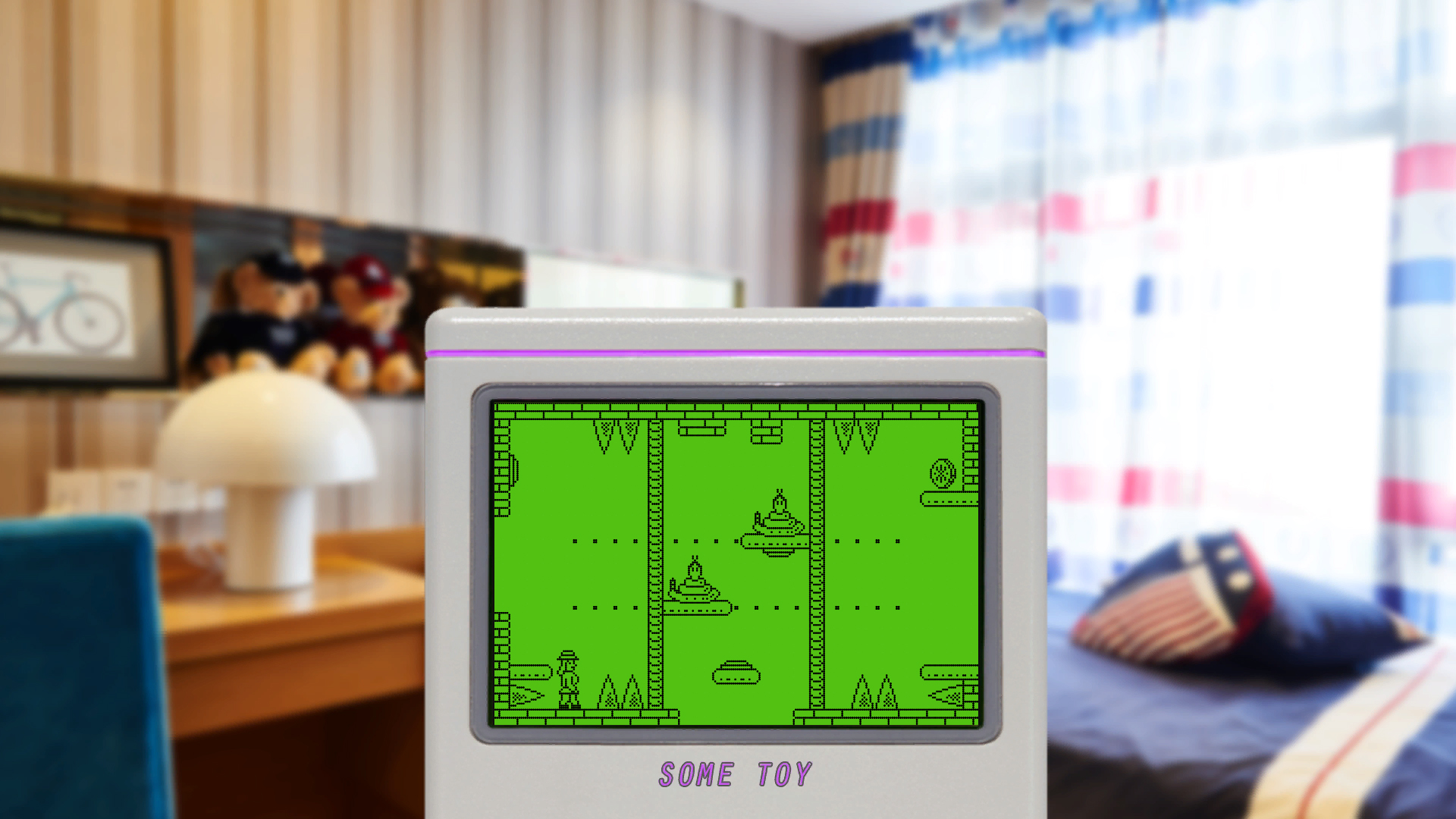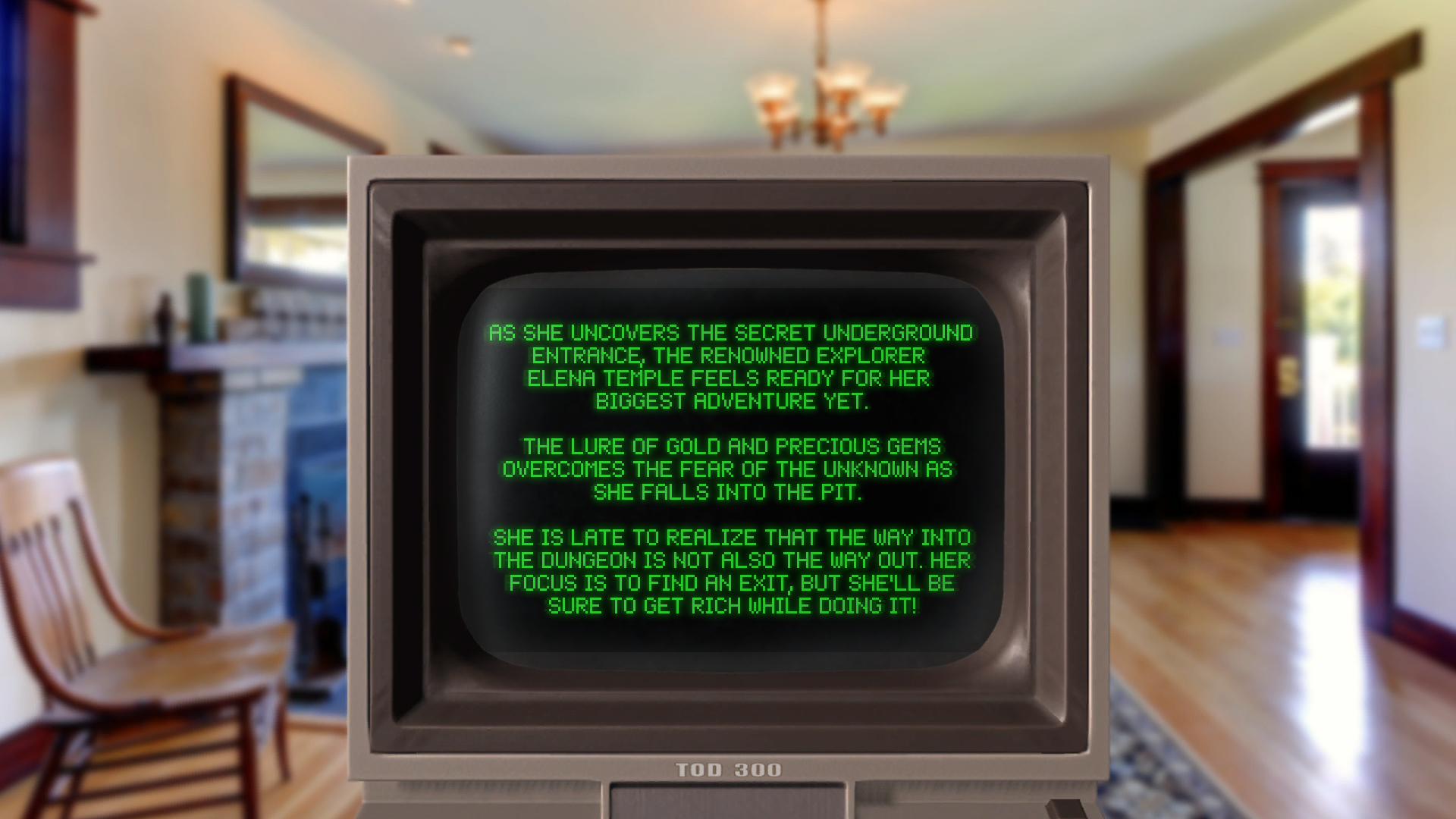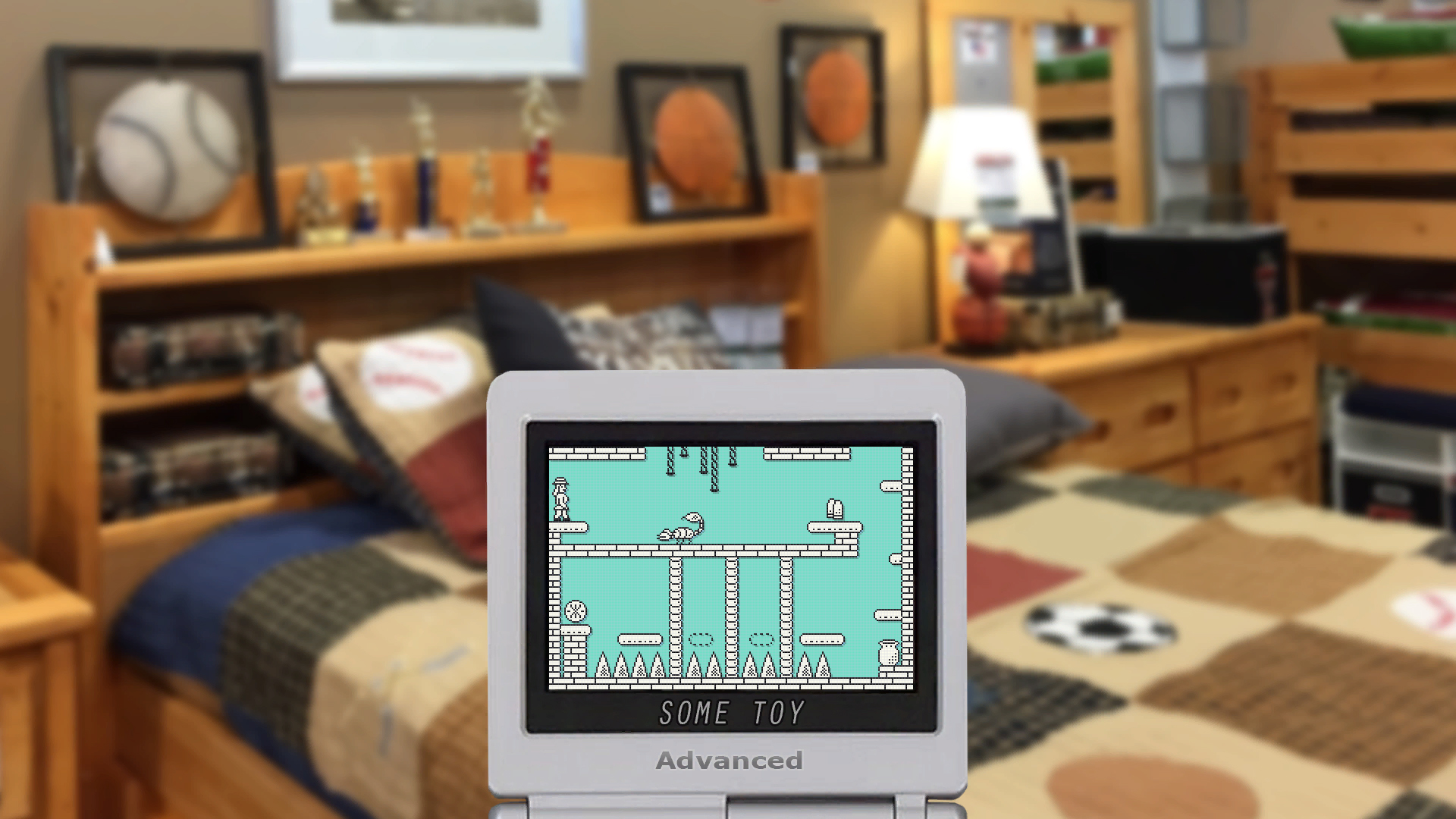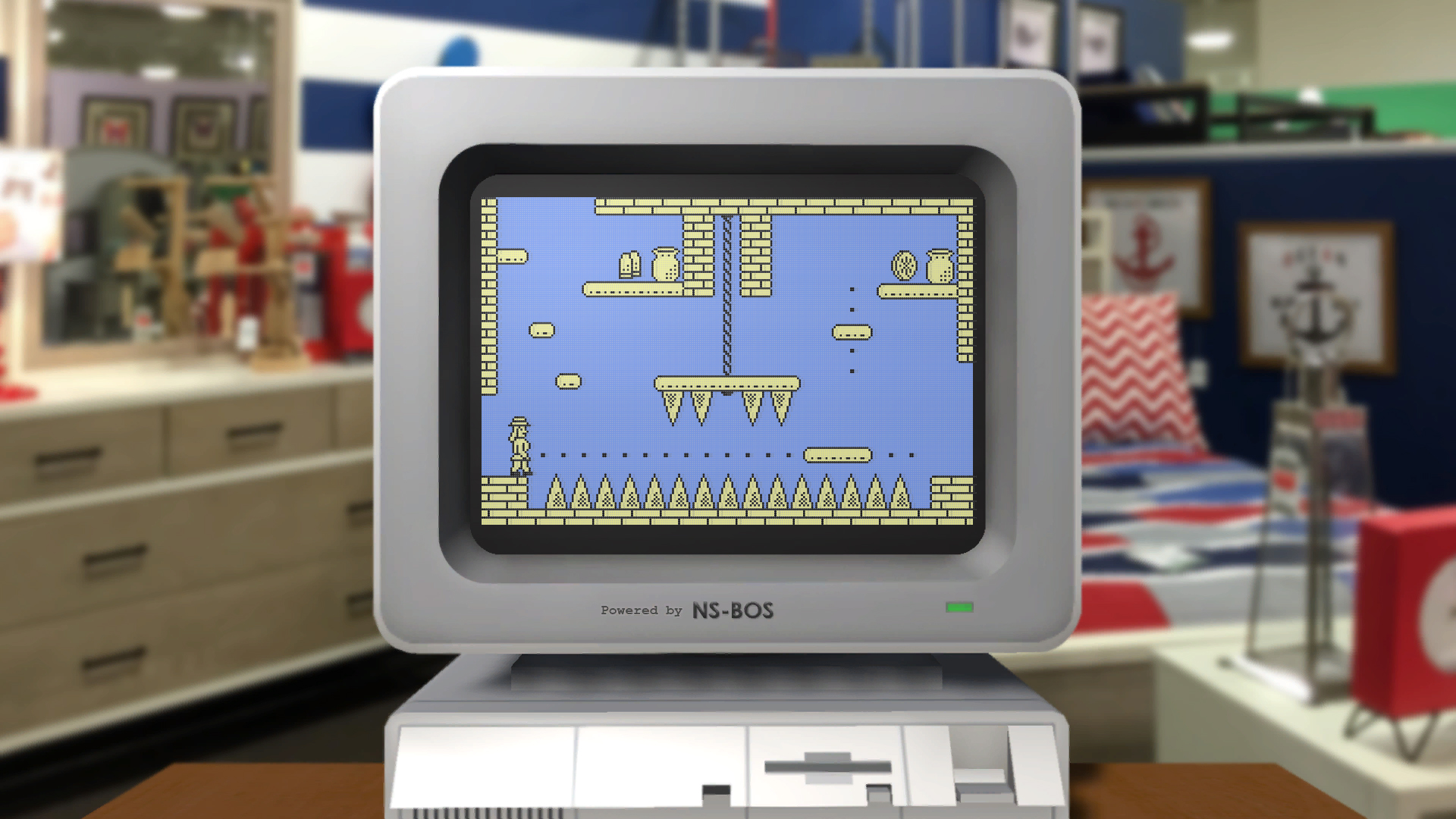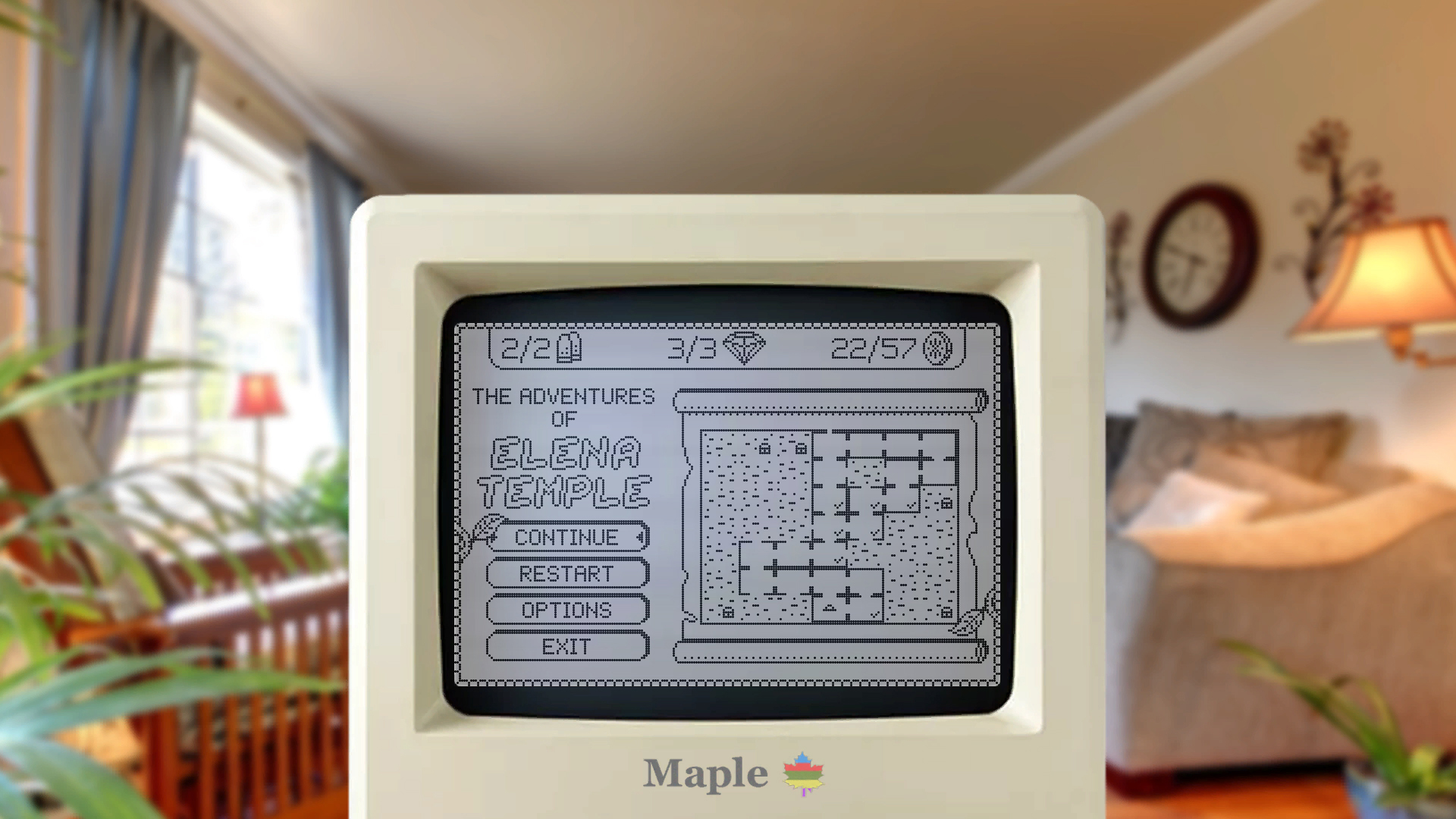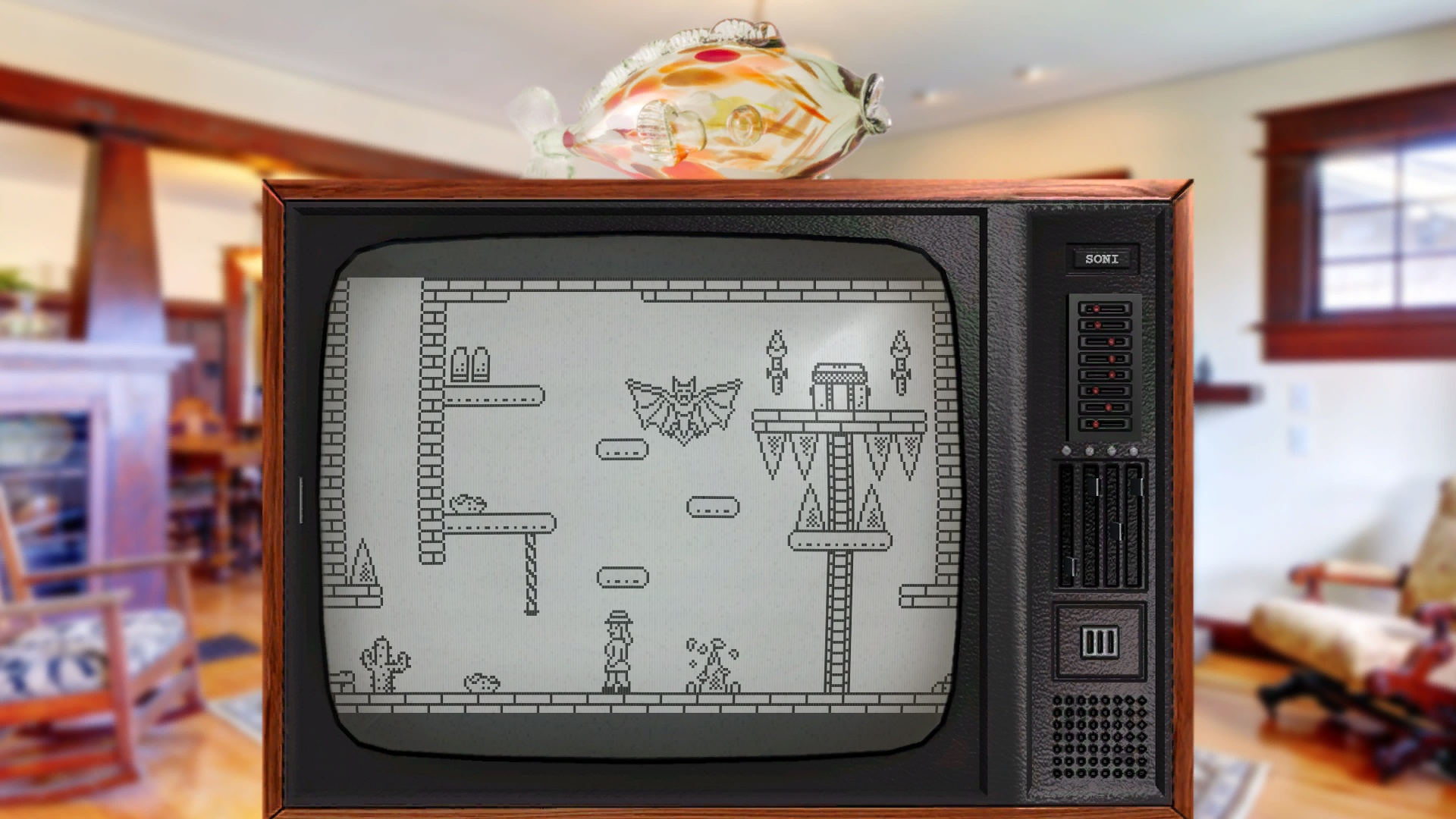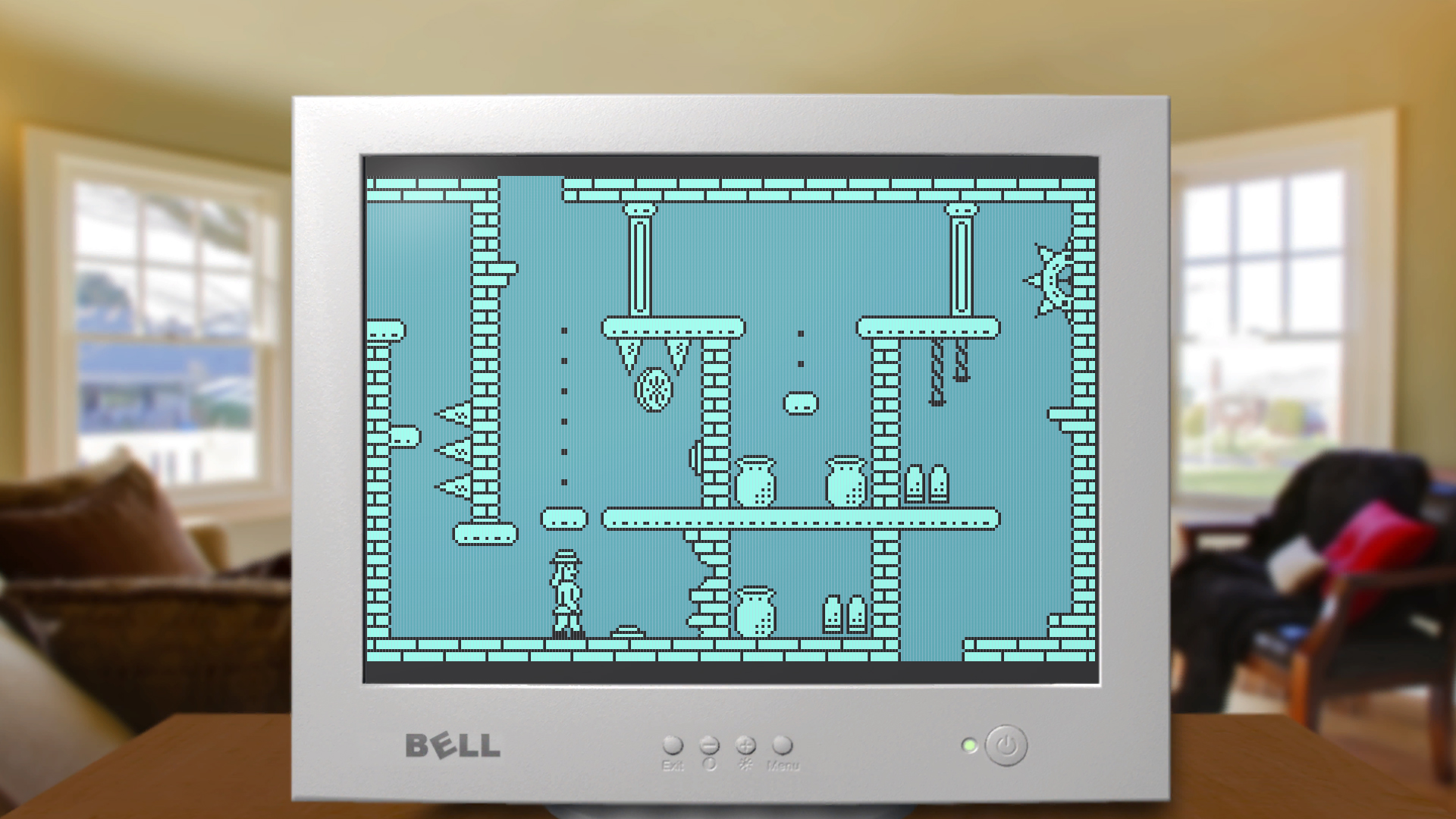 Marketing materials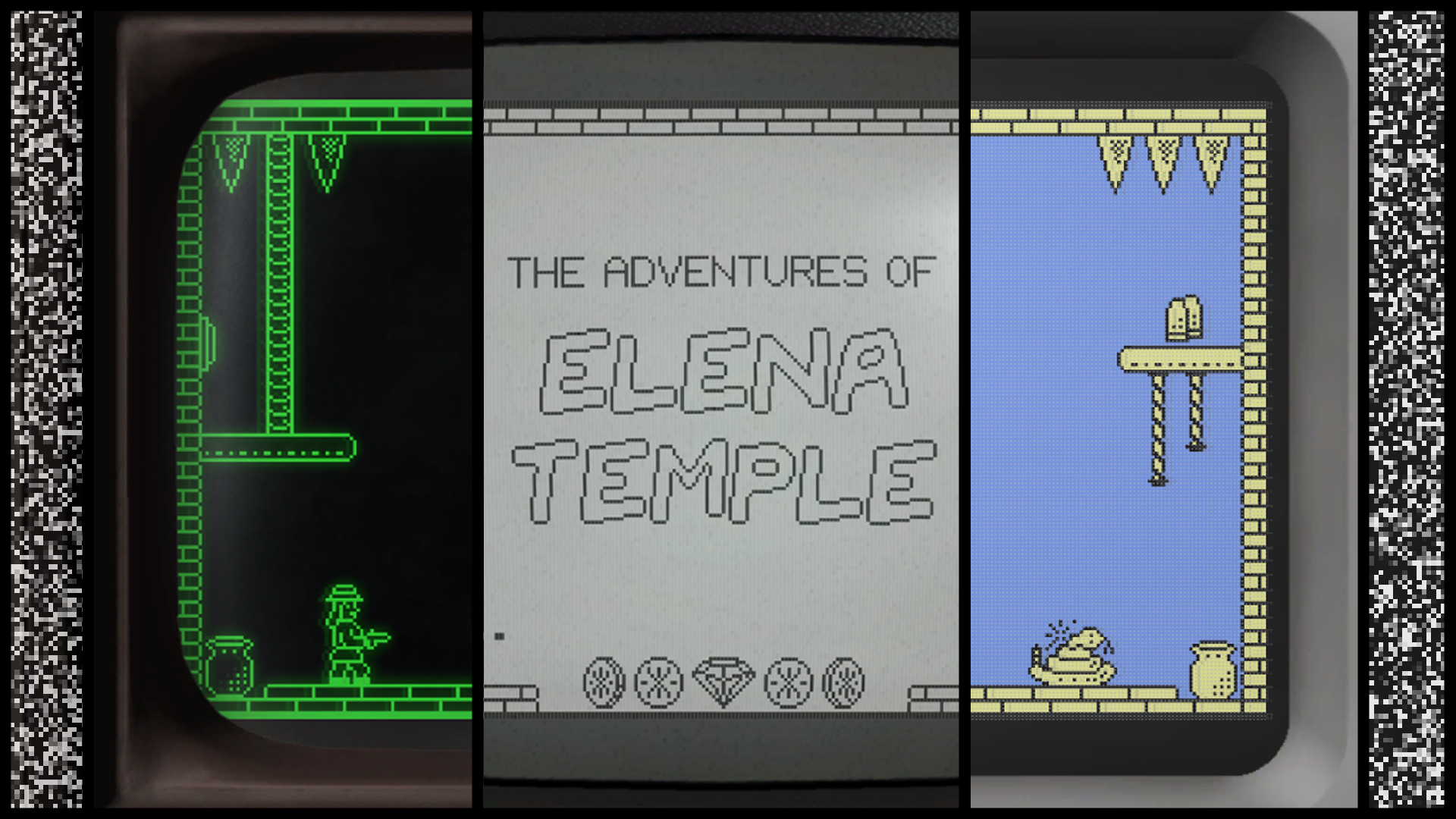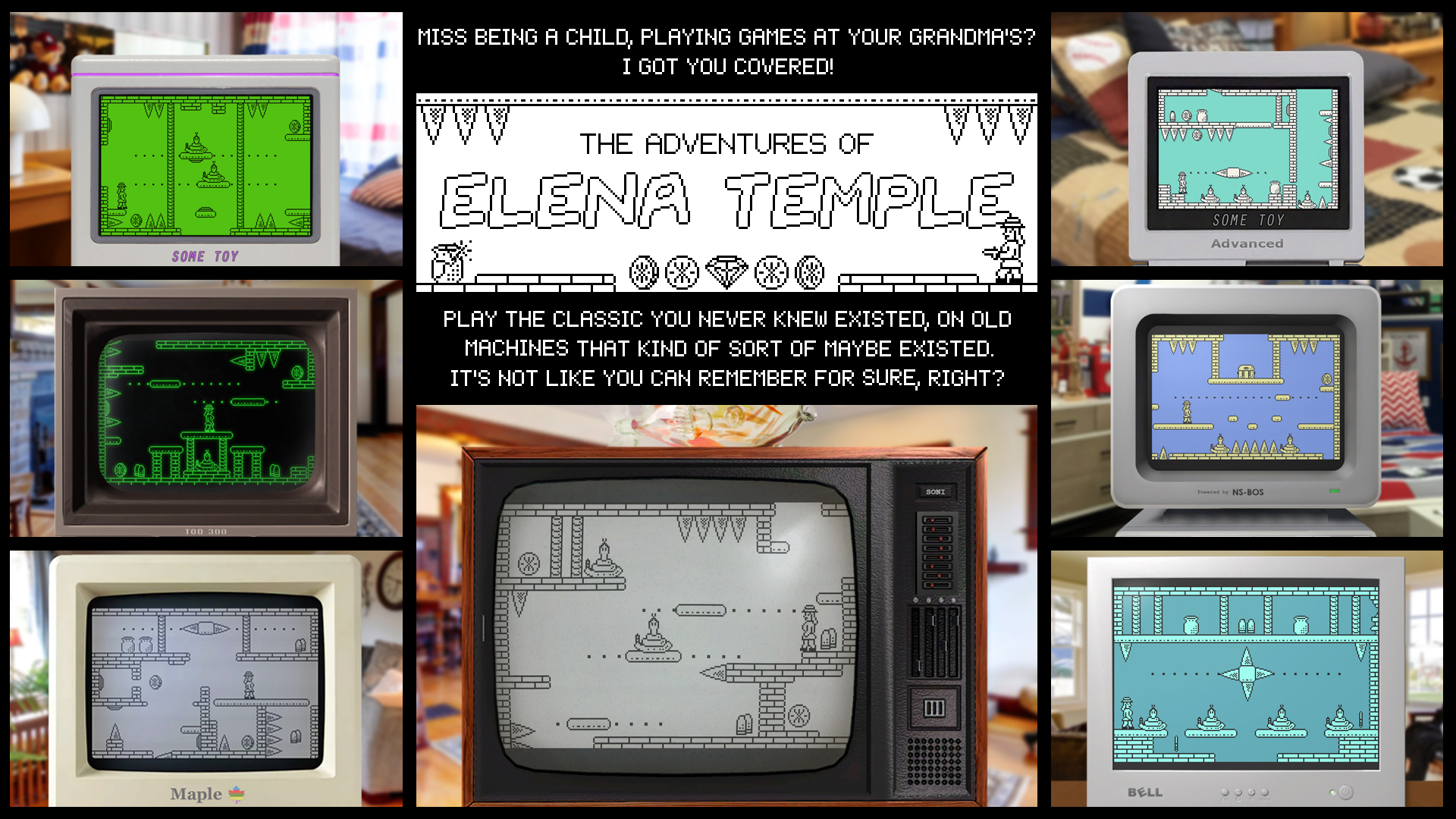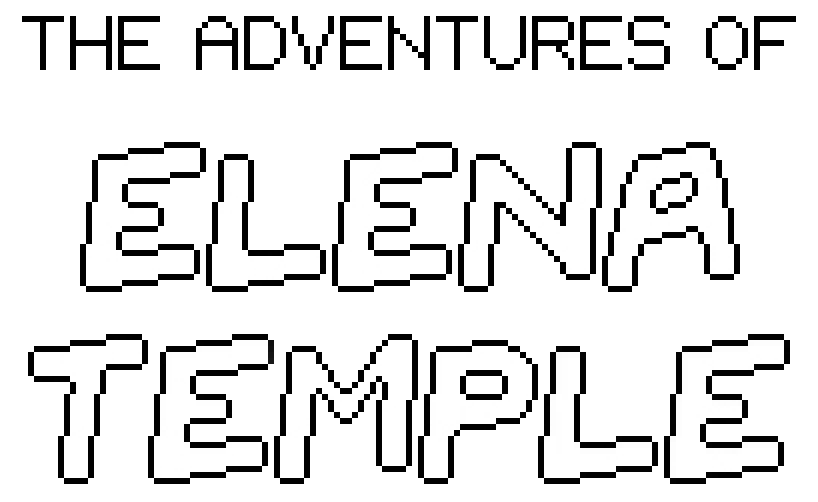 Developer
My name is Catalin Marcu and I'm a solo indie developer. I have previously worked for 10 years at Mobility Games, mainly developing mobile games. I've worked as a programmer, designer and game producer. Recently I've started my indie life and the first game I'm making is The Adventures of Elena Temple.
Press
Contact
Mail: marcu.catalin ..not writing that symbol because of spam bots.. gmail.com
Web: http://grimtalin.com/elenatemple
Twitter: https://twitter.com/GrimTalin
Facebook: https://www.facebook.com/AdventurerElenaTemple/
Steam: http://bit.ly/steamtaoet
YouTube: https://www.youtube.com/channel/UC3gXKqcP4J-_HehHKb5NA2Q
Files
Demo v0.3.5 Windows.zip
54 MB
Dec 13, 2017
Demo v0.3.5 Mac.zip
58 MB
Dec 13, 2017
Get The Adventures of Elena Temple: Definitive Edition